You might have a fair knowledge about the best make-up in town but many of the staples you trust for their beauty benefits contain ingredients with potential health risks—think chemicals, synthetic colours and fragrances! This is why eliminating toxins from your skincare regime should be one of your top self-care priorities for 2019!
We give you a low down on how you can start!
Kiss goodbye to parabens and sulphates
Chances are high that you have heard of these huge buzzwords that you are supposed to avoid in your beauty products but you still don't know why you should be doing this! Well, to put it simply, parabens and sulphates are synthetic compounds used in a wide range of beauty products to work as preservatives and prevent the growth of harmful mold and bacteria. Because they are not water-soluble, they tend to penetrate deep into your skin, its prolonged exposure posing the threat to cause skin irritation and accelerate the skin ageing process. New Year is a good time to break-up with all the make-up in your shelf that contain parabens and sulphates. Replace these toxins with healthy, natural ingredients like plant extracts, essential oils, vitamins, and minerals that organic products are rich in. Products like the All Natural French Green Clay Soap are good options to choose as these are completely free of parabens, sulphates, phosphates, including other synthetic colours and fragrances.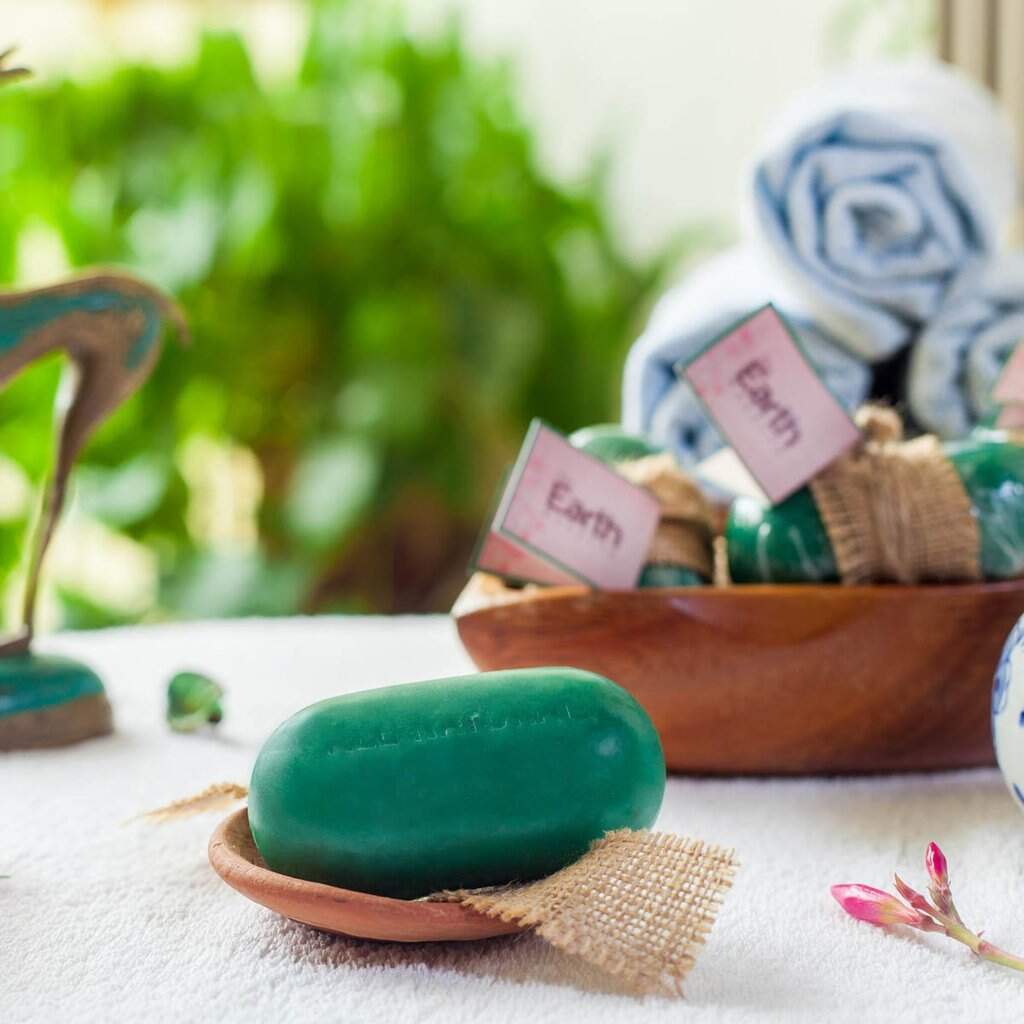 Welcome 'Nature's most powerful herb' in your everyday skin regime
Wild Turmeric, also known as Haldi Manjal is one of the most powerful herbs that can work wonders on your skin. How you ask. Not only is this herb anti-inflammatory, anti-oxidant, and anti-bacterial, it is also loaded with anti-aging properties. This is why it is one of the many natural products that you should look out for in the labels while planning your skin-care. This ubiquitous kitchen ingredient is one of the most natural ways to bring back your skin's lost glow. Vya Naturals' Anti-Acne Turmeric & Tea Tree Face Wash is a light weight, paraben-free face wash that contains Haldi Manjal and helps prevent acne and breakouts. If you are looking to provide your skin with the ultimate nourishment, it is an amazing product to begin with.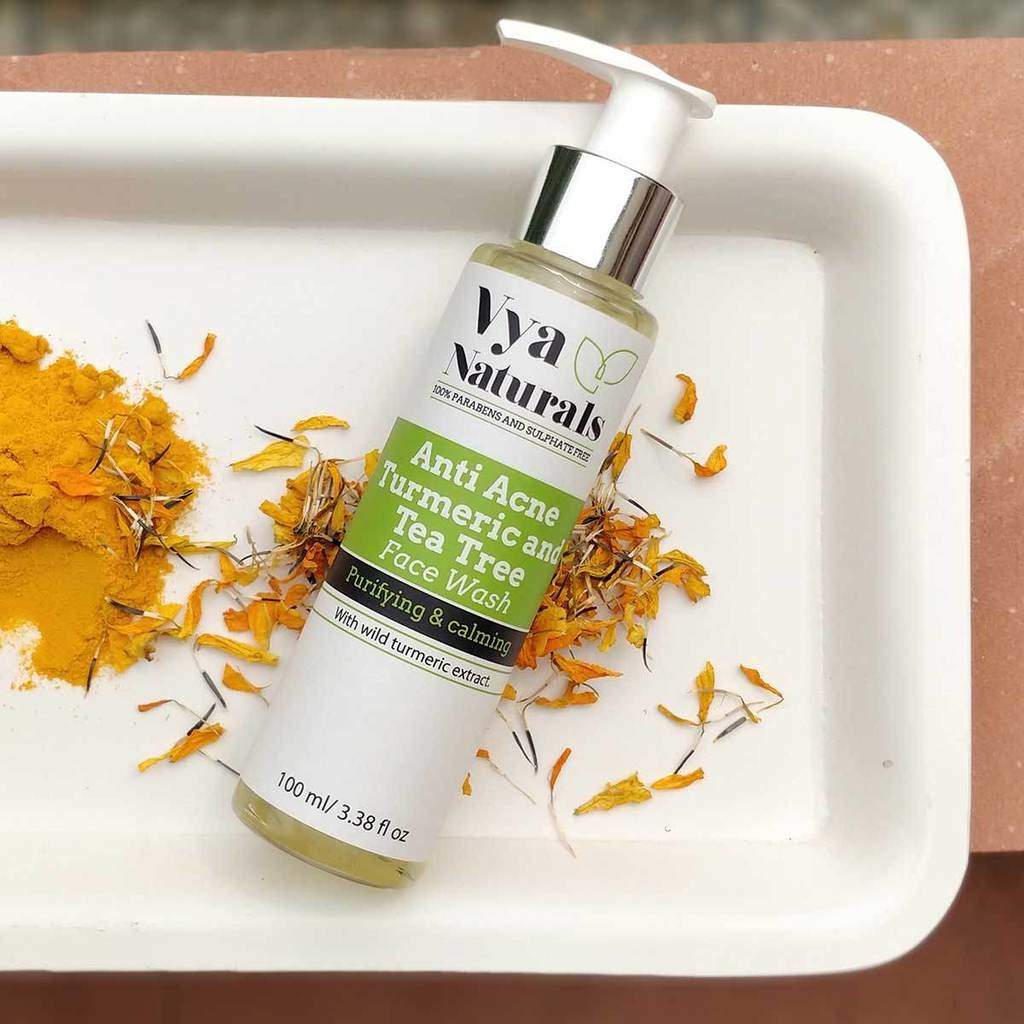 Energise your skin with essential oils
Essential oils are any day the key components of a good skin care routine. Much like their name, they are 'essential' for our skin's healthy functioning. Because of their aroma therapeutic powers, essential oils can also calm down your nerves and heal you in many ways. This is one amazing reason why you should be partial to body washes, soaps, and shampoos that contain concentrated amounts of essential oils. They energise your skin and can make you feel good inside-out. If you are looking to include essential oils in your bath and body care regime, try with lavender and rosemary, which have some uplifting properties and Icy Lilac Bath Gel is something that comes with a heady mix of both these essential oils. It is sulphate and paraben-free and can make your mornings even more energised.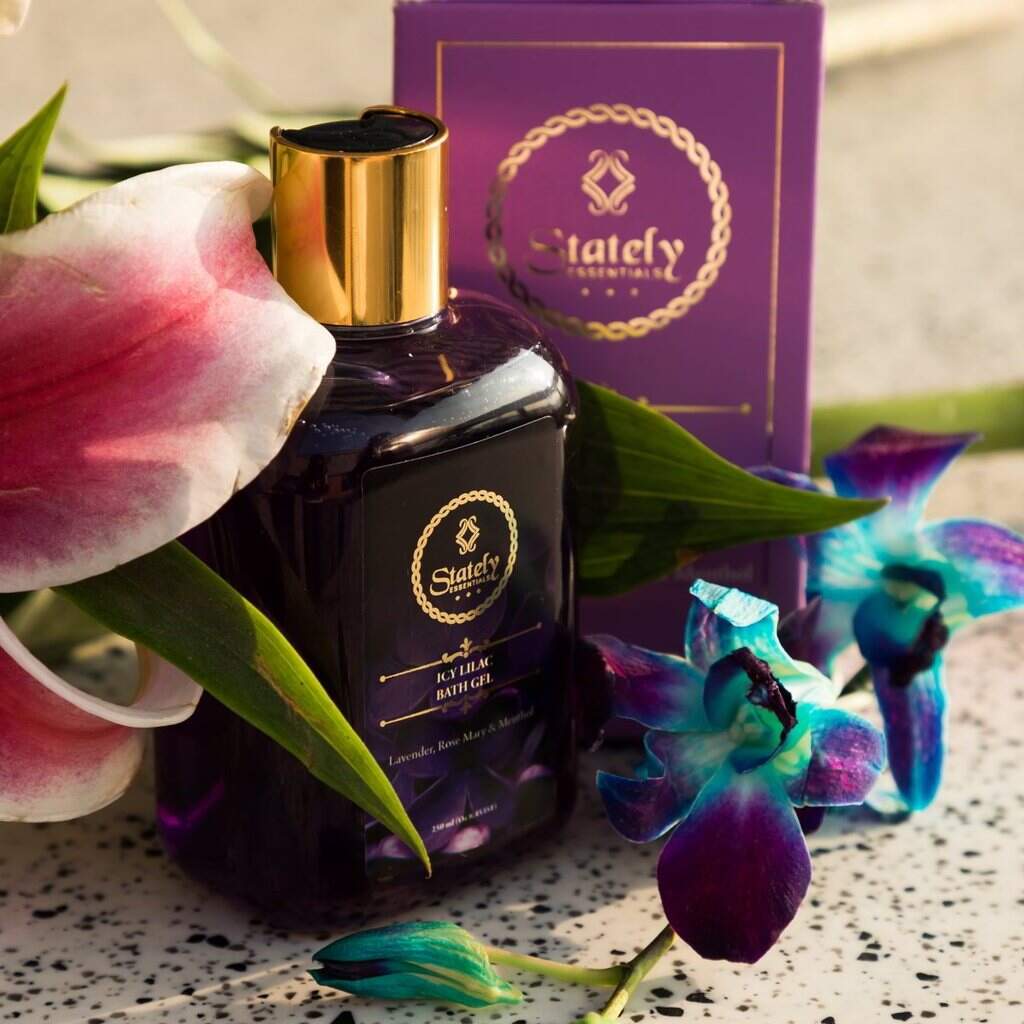 Take charge of your beauty clock and age gracefully as fine wine
A number of scientific studies have vouched for the amazing benefits of red wine in skin-care products. The presence of antioxidants like flavonoid, resveratrol and tannins also help to fight skin ageing by restoring the lost collagen and elastic fibres. So, the next time you head to a cosmetic store and see red wine in the ingredient list, make sure you give the product some brownie points. A very unique natural bio-active polyphenol molecule present in red wine effectively reverses wrinkles in face and body while silk protein tightens sagging skin. You can start off by choosing cleansers that contain red wine and are devoid of chemical additives. Urvija Red Wine & Silk Cleanser contains high quality red wine (10 % w/w), protein extracts from silk fibre, and other essential oils that makes it one of the best cleansers for your skin.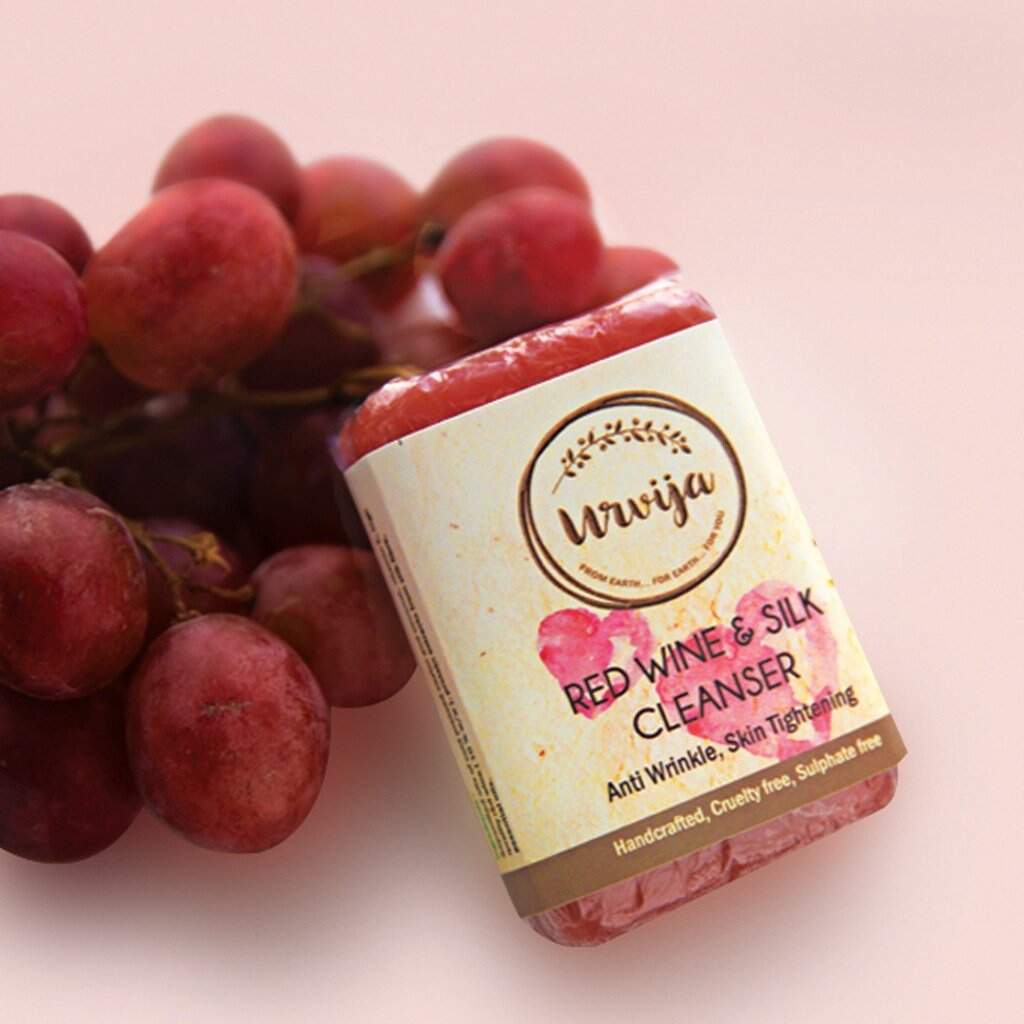 Make your beauty regime palm oil free
Source : https://timesofindia.indiatimes.com/life-style/health-fitness/wellness/article/5-ways-to-make-2019-a-beauty-without-toxins-year/articleshow/67159760.cms