How does exfoliation help the skin?
Exfoliation not only remove the layer of dead cells that make the skin's appearance look unhealthy, it also ensures that all products applied afterward are absorbed by skin's pores are are more effective-be it your anti-pigmentation cream or an aloe-vera gel for acne scars. Exposure to environmental pollution and dust also affects your skin appearance hugely, and exfoliators with specific content like charcoal really help in reversing those effects. Exfoliating once or twice a week is more than enough, though discretion is required for sensitive and acne-prone skin. Maintaining a routine of exfoliation will help soften the feel of your skin and who does not like a skin that is bright and smooth?
There are essentially three kinds of exfoliators available in the market, and they are
Scrubs: The most readily variety available in the market, scrubs are grainy particles that physically remove dead skin cells as you work with it on your skin. These exfoliators range from large grains (salt or sugar scrubs) to texture you can barely detect that may combined with face washes.Scrubs are best suited for oily skin type, which tends to attract dirt and dust to the skin's surface.
Chemicals: Chemical exfoliators contain AHAs or alpha-hydroxy acids that are found in fruits and help to dissolve the dead cells. Chemical exfoliators also work on skin layers beyond your epidermis(the outermost layer) giving you more concentrated cleansing effect.Chemical exfoliators are best for dry skin type.
Enzymes: Enzymes as well dissolve the dead skin instead of physically removing them by abrasion. Products that contain papaya or pineapple come under this category. These products are best suited for people with sensitive skin.
-Exfoliation definitely needs a routine so make sure you do it at least twice a day.
-For scrubs that remove dead cells by abrasion or rubbing, be super gentle and apply pressure that does not feel too much.
-Consider exfoliating your body as well for an overall smoother skin
-Apply moisturizer after exfoliation as the open pores will be more receptive to the products.
Steps for exfoliating your skin
Most exfoliation products come with direction to use and can be boiled down to
-Wash your face with warm water before applying the product
-Work with the product in circular motion, with your finger tips
-Don't apply too much pressure so as to avoid scratching the skin
-Wash with cold water and pat dry
-Apply moisturizer for hydration of the skin.
-Scrubs are not good for skin prone to acne
Best products for all skin types
Neutrogena Blackhead Eliminating Daily Scrub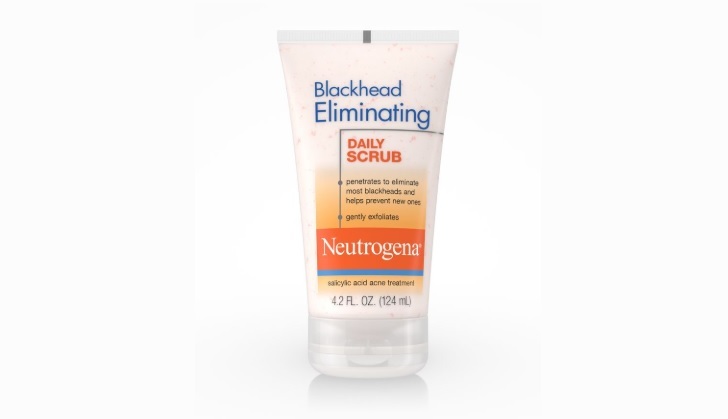 Image source: www.neutrogena.com
Neutrogena Deep Clean blackhead eliminating scrub has a double action that scrubs away blackheads-a common problem with Indian skin and also works on preventing new ones from appearing. A product you can include in your daily routine, this scrub's granules are minute so that it does not irritate the skin from daily use.
Biotique Bio Papaya Revitalising Tan Removal Scrub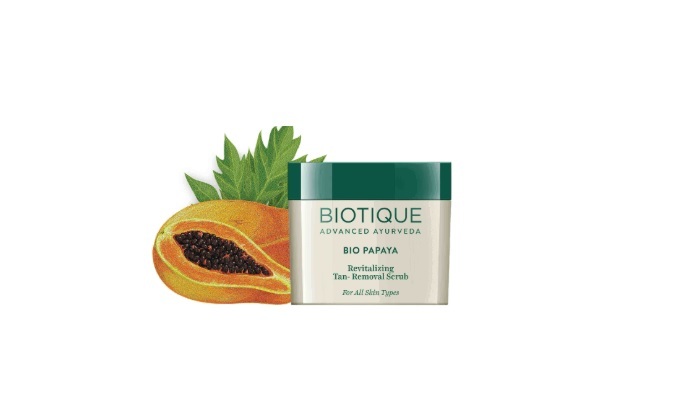 Image source: www.biotique.com
Biotique Papaya Scrub is blended with pure papaya fruit to dissolve dead surface cells, unclog pore openings and smooth the way for clear skin to surface. Gentle refining action uncovers skin's natural brightness for a younger-looking complexion.
Source : https://timesofindia.indiatimes.com/best-products/beauty/skin-care/exfoliation-for-skin-benefits-tips-and-best-products/articleshow/65751609.cms
741