Kylie Jenner has revealed that she wants her baby daughter Stormi to inherit her make-up empire, Kylie Cosmetics. But her momager, Kris Jenner, is more open to the idea of selling it.
Speaking to Forbes, Kylie said: "Maybe one day [I'll] pass this on to Stormi."Before adding: "If she's into it."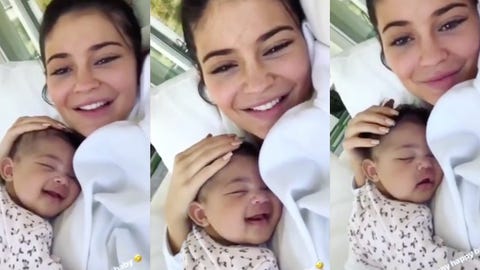 >

Instagram Stories/Kylie Jenner

Advertisement - Continue Reading Below

The 20-year-old reality star says she wants to keep running the company "forever." But Kris seems to have other ideas.

The 62-year-old said that selling Kylie Cosmetics is "always something that we're willing to explore."

According to Forbes, Kylie, who gave birth to Stormi in February, is set to become the youngest ever self-made billionaire at just 21, if her business continues to grow the way it has over the past three years.

They value her company at $800, and Kylie's fortune at $900.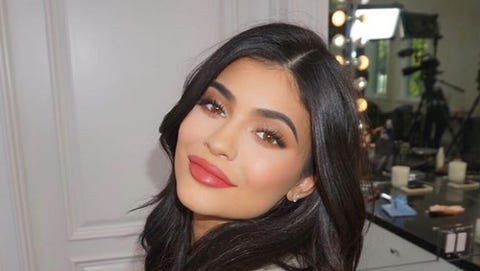 >

Instagram.com/KylieCosmetics

Kylie Cosmetics launched two years ago with a lip kit, consisting of a matching set of lipstick and lip liner, and has sold more than $630 million worth of makeup since.

Kylie reckons part of her success is down to her huge social media following - she has over 25 million followers on Twitter and a whopping 110 million followers on Instagram.

Advertisement - Continue Reading Below

"Social media is an amazing platform," she said. "I have such easy access to my fans and my customers."

Speaking about her love for make-up, she added: "Ever since I was in sixth grade, I would wear purple eye shadow. I turned to makeup to help me feel more confident."

If only our own makeup habits could make us money for a change...

Source : https://www.cosmopolitan.com/uk/beauty-hair/celebrity-hair-makeup/a22123139/kylie-jenner-stormi-inherit-cosmetics-company-kris-sell/

683