Grab that umbrella and give yourself some extra time to get where you are going.
A First Alert for the entire Philadelphia region has been issued until 7 p.m. Tuesday due to scattered tropical downpours, thunderstorms and possible flooding. Flash Flood Watches are in effect for most the region.
Moisture from the remnants of Florence will move across our area through the day. This will bring periods of showers and some heavy thunderstorms in spots and gusty winds.
Rounds of tropical rain will slow down the evening commute. The Jersey shore will see activity lingering until about 10 p.m.
div">>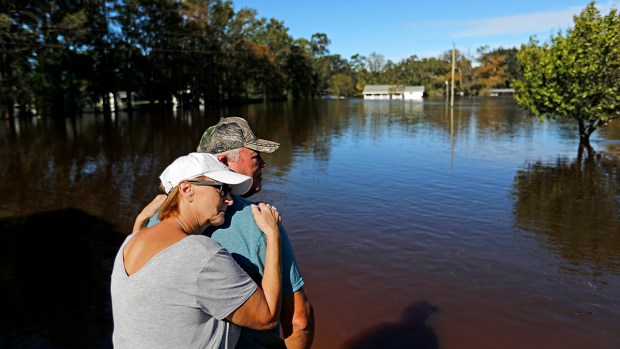 div">>
David Goldman/AP
That moisture will move out Tuesday night, setting us up for dry weather for the rest of the week. A cold front will drop south of the area Saturday, but may stall to our south Sunday, leading to another threat of rain.
Expect highs in the low 80s Tuesday and Wednesday before the mid 70s on Thursday.
Source : https://www.nbcphiladelphia.com/weather/First-Alert-Weather-Florence-Remnants-Downpours-493570771.html
257