Christine Blasey Ford may testify against Supreme Court nominee Brett Kavanaugh after all, her attorney said Thursday, breathing new life into the prospect of a dramatic Senate showdown next week over Ford's accusation that he assaulted her when both were in high school.
The preference would be for Ford to testify next Thursday, and she doesn't want Kavanaugh in the same room, her attorney told Judiciary Committee staff in a 30-minute call that also touched on security concerns and others issues, according to a Senate aide who wasn't authorized to discuss the matter and spoke on condition of anonymity.
Ford is willing to tell her story to the committee, whose senators will vote on Kavanaugh's confirmation — but only if agreement can be reached on "terms that are fair and which ensure her safety," the attorney said in an email earlier Thursday.
In the call, she said Ford needs time to secure her family, prepare her testimony and travel to Washington. No decisions were reached, the aide said.
Sen. Hirono Tells Men to 'Shut Up and Step Up'
Sen. Mazie Hirono of Hawaii addressed "the men in this country" during a Tuesday press conference.
(Published Wednesday, Sept. 19, 2018)
The discussion revived the possibility that the panel would hold a campaign-season hearing at which both Ford and President Donald Trump's Supreme Court nominee could give their versions of what did or didn't happen at a party in the 1980s. Kavanaugh, now a judge on the powerful U.S. Court of Appeals for the District of Columbia Circuit, has repeatedly denied Ford's allegation.
The accusation has jarred the 53-year-old conservative jurist's prospects for winning confirmation, which until Ford's emergence last week had seemed all but certain. It has also bloomed into a broader clash over whether women alleging abuse are taken seriously by men and how both political parties address such claims with the advent of the #MeToo movement — a theme that could echo in this November's elections for control of Congress.
Judiciary Chairman Chuck Grassley, R-Iowa, has scheduled a hearing for Monday morning, and he and Senate Majority Leader Mitch McConnell, R-Ky., have indicated it would be Ford's only chance to make her case. Republicans are anxious to move ahead to a vote by the committee, where they hold an 11-10 majority, and then by the full Senate, which they control, 51-49.
Taylor Foy, spokesman for Republicans on the panel, said after the call that Grassley "will consult with his colleagues on the committee. He remains committed to providing a fair forum for both Dr. Ford and Judge Kavanaugh."
Attorney Debra Katz said anew that Ford, 51, a psychology professor in California, has received death threats and for safety reasons has relocated her family.
"She wishes to testify, provided that we can agree on terms that are fair and which ensure her safety," Katz wrote in the email, which was obtained by The Associated Press after first being reported by The New York Times.
When Kanye Met Trump: 'You Are Tasting a Fine Wine'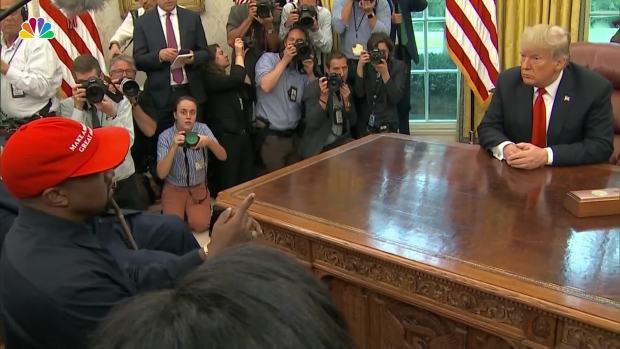 Kanye West spoke for nearly 10 minutes straight while visiting with President Donald Trump in the Oval Office Thursday. Here were some notable moments from the meeting.
(Published Thursday, Oct. 11, 2018)
In the call later Thursday, Katz asked the committee to subpoena Mark Judge, whom Ford has named as the other teen in the room at the time. Judge has told the committee he does not recall the incident and does not want to speak publicly.
Should Ford testify, especially in public, it would pit the words of two distinguished professionals against each other as television close-ups capture every emotion. Assessing them would be not just the committee's 21 senators —only four of whom are women, all Democrats — but also millions of viewing voters.
Underscoring the sensitivity of all-male GOP senators grilling a woman who's alleged abuse, Republicans are considering reaching out to female attorneys who might question Ford, according to a person familiar with the situation but who wasn't authorized to discuss it publicly and spoke on condition of anonymity.
But in a separate email obtained by NBC News, Katz objected to the idea of outside counsel doing the questioning. 
"Senators should be the questioners as they have been for all other witnesses who have appeared before the Committee in connection with this nomination and with respect to all others of which I am aware," she wrote.
If Ford opts not to participate, Republicans could well dispense with the hearing to avoid giving Democrats a forum for peppering Kavanaugh with embarrassing questions. They would argue that they'd offered Ford several options for describing her accusation, but that she'd snubbed them.
Trump Doesn't Want to Sanction Saudis Over Missing Writer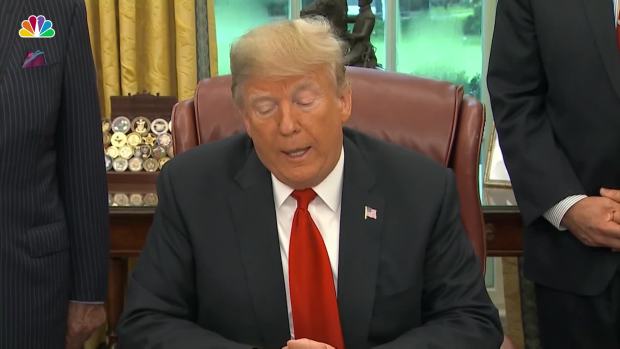 Jamal Khashoggi, a Saudi journalist and Washington Post contributor, is missing and feared dead after he entered the Saudi consulate in Istanbul last week. President Donald Trump says he wants to learn more about the incident but does not want to place sanctions on Saudi Arabia.
(Published Thursday, Oct. 11, 2018)
Kavanaugh, who's been eager to testify, said he was ready to appear Monday.
"I will be there," he wrote Grassley in a letter. "I continue to want a hearing as soon as possible, so that I can clear my name."
Trump told Fox News on Thursday, "I think it's a very sad situation." He said Kavanaugh's accuser should "have her say and let's see how it all works out. But I don't think you can delay it any longer. They've delayed it a week already."
Ford has contended that at a house party in Washington's Maryland suburbs, a drunken Kavanaugh tried undressing her and stifling her cries on a bed before she fled.
Grassley has said that in the interest of making Ford comfortable, he'd be willing to let Ford testify in public or private. He even offered to send committee aides to her California home to take testimony.
As the week has proceeded, Republicans have seemed to regain momentum toward approving Kavanaugh though his prospects have remained uncertain.
FBI Went Through 'Usual Process' in Kavanaugh Probe: Wray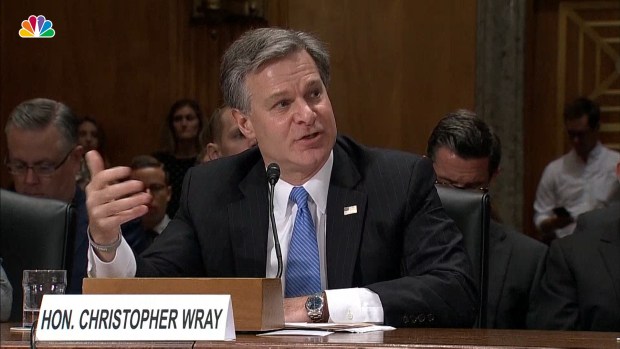 FBI Director Christopher Wray on Wednesday said the FBI went through the "usual process" in its supplemental probe of Brett Kavanaugh. Wray made his first public comments on the case before a Senate committee.
(Published Wednesday, Oct. 10, 2018)
Even moderate Sen. Susan Collins, R-Maine, said it would be "unfair" to Kavanaugh if Ford decides to not appear, and others were urging leaders to proceed quickly to a vote. Still, the bare 51-49 Republican majority means they can lose just one vote and still approve him if all Democrats vote no. Vice President Mike Pence would break a tie.
Democrats have tried using the issue to demonstrate that Republicans treat women unfairly, their eyes on upcoming elections in which suburban, anti-Trump female voters could be pivotal in many races. Sen. Kirsten Gillibrand, D-N.Y., a possible 2020 presidential candidate, said Republicans were "bullying" Ford by giving her a Monday deadline to testify.
Ford went public with her accusation over the weekend in a Washington Post interview and said Monday through her lawyer that she was ready to testify. But Tuesday, she began insisting on an FBI investigation of her allegations and said other witnesses should also participate in a hearing. Those conditions had cast strong doubts on her willingness to appear, and it became unclear whether Republicans would even hold the hearing.
The email said Ford's "strong preference" remains that the committee allow a thorough investigation of her claim before she appears. But that wording fell short of a nonnegotiable demand.
Kavanaugh was spotted at the White House on Thursday, and allies said he is eager to address the accusation. Trump refrained from tweeting about his nominee.
Republicans have resisted all Democratic efforts to slow and perhaps block Kavanaugh's confirmation. A substantial delay could push confirmation past the November elections, when Democrats have a shot at winning Senate control, plus allow more time for unforeseen problems to crop up.
'Get Out and Vote': Taylor Swift Gets Political at the AMAs
Just one day after Taylor Swift broke her policy of silence on politics by endorsing two Tennessee Democrats for office, the 28-year-old "Ready For It" singer pitched a plea to "get out and vote" at the midterm elections during the 2018 AMAs. 
(Published Wednesday, Oct. 10, 2018)
Also Thursday, NBC News reported that the dean of Yale Law School on  responded to reports that a prominent professor at the school had advised students seeking judicial clerkships with Kavanaugh on their physical looks, saying the reported allegations of faculty misconduct are "of enormous concern."
On Thursday, a group of Democratic senators, all former prosecutors or state attorneys general, sent a letter to the White House arguing for the FBI probe and for medical evidence and Ford's polygraph test to be assessed.
"Declining to have the FBI take action under these circumstances also abandons the precedent that President George H.W. Bush set when he asked the FBI to investigate after Anita Hill raised allegations against Judge Clarence Thomas in 1991," read the letter, signed by Sens. Amy Klobuchar, Kamala Harris, Patrick Leahy, Sheldon Whitehouse, Richard Blumenthal, Doug Jones, Tom Udall and Catherine Cortez Masto.
Meanwhile, demonstrators gathered with raised fists outside Grassley's office Thursday morning to protest how Republicans have handled the allegation against Kavanaugh. Many shared their own stories of sexual assault, with some telling their stories in a call-and-response style with the group.
One woman described an incident at a party when she was 22: a man pushed her into his bedroom and "sexually assaulted me for hours." She said she went back to work, where the man was employed too, and he "pretended it never happened."
"This is the first time I have ever spoke of it," she said.
Kavanaugh Was 'Proven Innocent,' Trump Says
At a White House event Monday, President Donald Trump said Supreme Court Justice Brett Kavanaugh was "proven innocent" before ascending to the high court.
(Published Monday, Oct. 8, 2018)
Another woman said, "I'm 62-years-old. I never had a chance to tell my story." She then thanked Ford "for standing up and giving me an opportunity" to talk about her own past.
"That's why we are here ... to say that it's OK what happened to you," she said. "You don't have to hide and have a secret anymore and hold it for 40 years."
Some chanted "We believe Anita Hill! We believe Christine Ford!" and were seen wearing "I believe Dr. Christine Blasey Ford" pins. Hill is the law professor who, during the Senate's 1991 consideration of Clarence Thomas' Supreme Court nomination, accused him of sexual harassment.
Other women demanded senators vote no on Kavanaugh's confirmation. One said a confirmation for Kavanaugh would be "totally inappropriate" and "unbelievable," saying, "It just breaks my heart."
Demonstrators occupied the offices of Sens. Bob Corker, Joe Donnelly, Lisa Murkowski and Susan Collins as well. Many senators were not in the building, as the Senate is not in session Thursday or Friday.
More than 50 people were removed from the Senate building for unlawful demonstration activities and charged.
Trump: Kavanaugh 'Caught Up in a Hoax'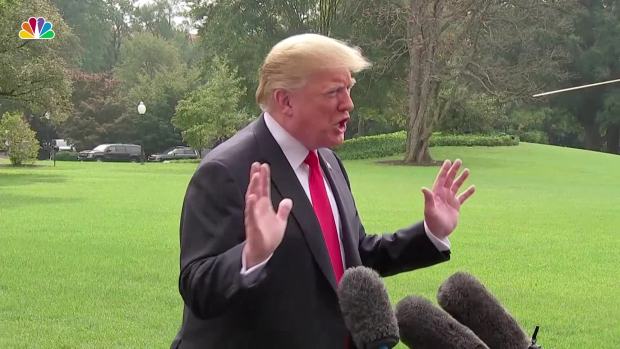 President Donald Trump said Monday that new Supreme Court Justice Brett Kavanaugh, who was confirmed after facing allegations of sexual misconduct, was "caught up in a hoax that was set up by the Democrats."
(Published Monday, Oct. 8, 2018)
Source : https://www.nbcchicago.com/news/national-international/kavanaugh-accuser-chrstine-blasey-negotiations-493820361.html
2432