Update 16 August: A case fighting the decision by the Scottish Government to allow women to take abortion pills at home last year has finally been thrown out.
The Society for the Protection of Unborn Children lost the case when a judge ruled that the move - making Scotland the first part of the UK where women can take the drug misoprostol at home - was lawful.
Advertisement - Continue Reading Below
The Telegraph reports the SPUC's legal representative representative Morag Ross QC argued the existing legislation meant the procedure could only be carried out lawfully in medical facilities. She also said the decision could put patients' health at risk.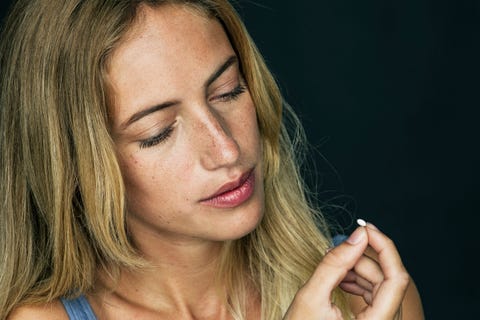 >

Getty Images

PhotoAlto/Frederic Cirou

Advertisement - Continue Reading Below

However, judge Lady Wise ruled in favour of the government's move, saying they were 'not unlawful'.

Wise added: 'It seems to me that patients who self-administer medication at home may still be described as being treated by their medical practitioner, who remains in charge of that treatment.'

Referring to diabetic patients who inject themselves with insulin at home, she added: 'Regardless of place, there is no need for a doctor to hand the medication to the woman personally.

'I have concluded that the decision of the respondents to approve a woman's home as a place where one stage of the termination of pregnancy can be carried out is not unlawful on either of the grounds contended for by the petitioner.'
---
In a landmark move, women in Scotland have become the first in the UK to be allowed to take the abortion pill at home.
Scotland's Chief Medical Officer has written to all health boards to say the drug Misoprostol can now be taken by women outside of a clinical setting, reports the BBC.
Speaking of the changes, Public Health Minister Aileen Campbell said: 'Abortion can be an emotive subject - however I am proud this government is working hard to ensure women are always able to access clinically safe services.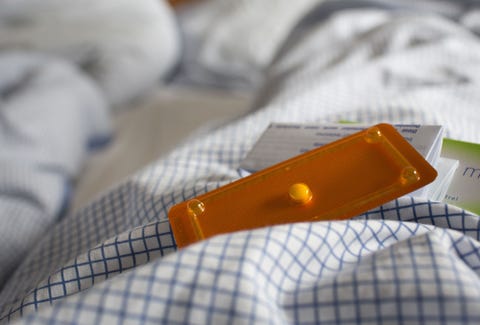 >

Getty Images

Advertisement - Continue Reading Below Advertisement - Continue Reading Below

'Scotland is now the only part of the UK to offer women the opportunity to take misoprostol at home when this is clinically appropriate, a decision that allows women to be in control of their treatment and as comfortable as possible during this procedure.'

Across Scotland, England and Wales, the majority of abortions take place before 12 weeks with the use of drugs to induce miscarriage.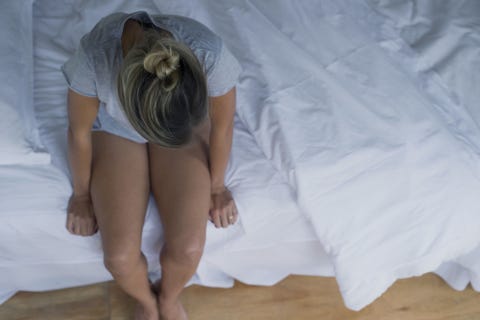 >

Getty Images

These medical abortions accounted for 82.9 per cent of terminations performed in Scotland in 2016, reports the em data-redactor-tag="em" data-verified="redactor"">>Guardian.

The medical treatment involves taking two pills - Mifepristone which blocks the action of the hormone progesterone needed to maintain a pregnancy and Misoprostol.

Jillian Merchant, the vice-chair of campaign group Abortion Rights UK, described the change in law as 'a progressive move and one which is in line with modern medicine'.

Advertisement - Continue Reading Below

'This flexibility will benefit women who struggle to access services for a range of reasons such as domestic abuse, work and childcare arrangements. It will also be of benefit to rural women who struggle geographically and financially to access licensed clinics,' she added.
>

Getty Images

The British Pregnancy Advisory Service (BPAS) has been lobbying to change the law in the UK for several years.

Ann Furedi, chief executive of the BPAS, told the BBC that she hopes to see the UK government follow in Scotland's footsteps - as also seen in France and Sweden - in allowing women to take the drug at home.

'It is simply perverse that a woman arriving at a BPAS clinic in England and Wales with an incomplete miscarriage can be given the medication to take in the comfort and privacy of her own home, while a woman seeking an abortion must take that same medication on site,' Furedi told the publication.

Source : https://www.elle.com/uk/life-and-culture/culture/news/a39590/women-scotland-abortion-pill-home/

1228